Your Dream Vacation is Here
Horseback Travel in Murghab
Duration: 9 days 
Tour season: July – mid-September
Group size: 1-10pax
Advantages of the route
Seeing beautiful mountain scenery.
Very few people have visited these places
This trip is through the only green pastures of eastern Pamirs
Possibility to meet the nomadic Kyrgyz's and Tajiks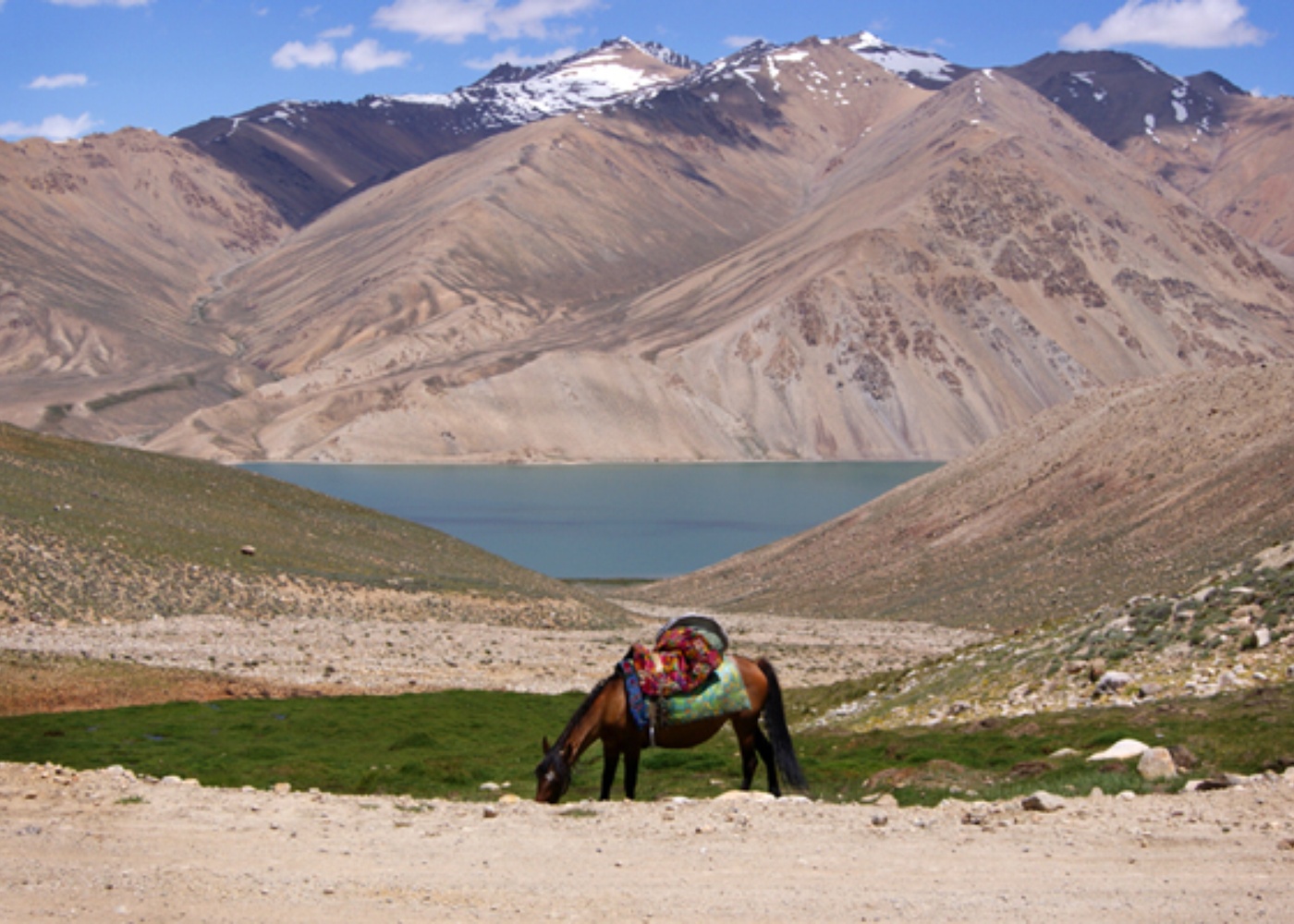 Tour Itinerary
This tour can start either in Osh, Kyrgystan or Dushanbe, Tajiksitan. To arrive to Murgab from Osh we will need 2 days and from Dushanbe 3 days.
Day1. Kara-Tash to Boz teri. Drive from Murghab to Kara-Tash herders camp (1 hour) and meet there the team of equestrian with horses and pack our luggage. It is the first day of our journey. We will climb a small but very impressive pass called Boz Teri and have a great view of the mountains. Overnight in yurt stay in Boz teri. B/L/D.
Day 2. Boz teri to Mamazair. Horseback riding to Mamazair which is near to the Pamir Highway. This is a settlement of the highway workers. We have the opportunity to be familia6rized with remote local community way of life. Homestay. B/L/D.
Day 3. Mamazair to Keng shiber. Horseback riding to Keng shiber, arrival jailoo – herders camp in yurt, explore semi nomad pastoral life, overnight in yurt. B/L/D.
Day 4. Keng shiber to Ak zoo. By the end of fourth day, we will reach Ak zoo Lake. The altitude is more than 4,180 m. The scenery is just amazing and we will enjoy the beauties of nature. Overnight in yurt. B/L/D.
Day 5. Ak zoo to Chat. From Ak zoo we will ride towards Chat. Arrive there by the end of the afternoon. Overnight in Yurt. B/L/D.
Day 6. Chat to Zor Kul. Today we will cross At Kamal pass (4600 m), view from the pass, continue towards Zor Kul Lake and stay the night in a tent camp. B/L/D.
Day 7. Zor Kul to Toi Otok. Horseback riding along the left shore of the Zor Kul lake towards Toi Otok. This is herders camp of yurts is located near a small mountain lake. Overnight in yurt. B/L/D.
Day 8. Toi Otok to Post. From Toi Otok we will ride down to Post herders' winter settlement. Overnight in herders house. B/L/D.
Day 9. Post to Suu Bashy then Murghab. Horseback riding on a huge plateau with a moon like landscape, until another shepherd's settlement in Suu Bashy, then we will leave the horses here and will be transferred by vehicles to Murghab. Overnight in Home stay. B/L/D.
Items to bring with you
Proper boots for horse riding
Proper pants for horse riding
Rain gear
Dawn jacket
Water bottle
Horseback case
Sun hat Gloves
Sun glasses

Windcheater
Flashlight or headlamp
Water purification
Personal medical kit
Camera
Solar panel
Sun cream with high protection and lipstick

 
Temperatures: please note that there can be large variations in temperatures. In daytime it can be very hot and a thin layer of clothing will be comfortable but long sleeves protect you from the sun rays. At night it can be cold so a layered approach is best. Predicting temperatures is very hard but they could range between +5°C and + 25°C.  Rainfall in the Pamirs at this time of year is not expected but dust storms are. Please take a waterproof layer just in case.